Every entrepreneur is faced with a situation of choosing a platform to build your future online store. This process is associated with a long search, comparisons of all possible solutions, and weighing nuances. In addition, today, there are more than 800 different LMS systems registered on the market, and it's hard to understand what is the best platform to build an ecommerce website. That is why we decided to make our top best CMS software for e-commerce. After reading this article, you will know all about the best solutions with all the pros and cons of each, and you will be able to make the right choice for your business. 
Why Is It Important to Choose Best eCommerce CMS Platform
Even though every business needs to choose the best content management system for an e-commerce website, this is a necessary process that will pay off in the future since this type of software has undeniable advantages:
A management tool for all-size businesses.

CMS systems have proven to be convenient and effective tools for e-commerce that can

support

the operation of a

business

, regardless of its size. These systems are built with scalability in mind and adapt to ever-changing needs.

Ease of content integration.

One of the main goals of CMS systems is to simplify as much as possible the process of introducing new

content

into an online store since delays are losses in profits. Therefore, sites with CMS become flexible and can be supplied with new

content

as needed.

Great accessibility.

Content management

systems are often based on the browser's core, making it accessible regardless of the device.

Business

owners need to have convenient access to the

management

of their store, and this applies to both a variety of devices and remote work, and CMS systems can fully satisfy such a need.

Another way to reach your audience.

Convenience in creating and adding new

content

frees your hands and makes it much easier to reach your customers and increase

brand

awareness on Google and

customer

loyalty.

Simplifies store management.

The faster you adapt to new trends and roll out new

content

to your store, the less likely you will outperform your competitors. However, it is challenging to keep up with the rapidly changing market if you work through an intermediary. The simplicity of CMS systems allows you to update the

content

and appearance of sites without much effort. Apart from that, you also save tons of time and money.
List Of Main Features Needed in CMS for Online Store
When choosing the best platform to make an e-commerce website, you must clearly understand what you are looking for in it. We compiled a small list of useful features that should be present in the CMS you'll choose.
Search Engine Optimization 
Without flexible SEO optimization settings, your store runs the risk of getting lost among millions of other pages on the Internet. That is why we advise you to choose a system that contains SEO settings such as URL, Page titles, meta descriptions, and many others. In addition, the CMS of your choice must have a convenient interface for these settings since work on SEO optimization is an ongoing process that allows your store to always remain at the top of search results.
Customizable
Design
While choosing a CMS, pay attention to the ease of customization. The easier to customize the design of your store, the less money you'll spend on the development. And you can also easily change the design by yourself depending on your needs and market trends.Only changing a store's design, you can provide a better shopping experience for customers.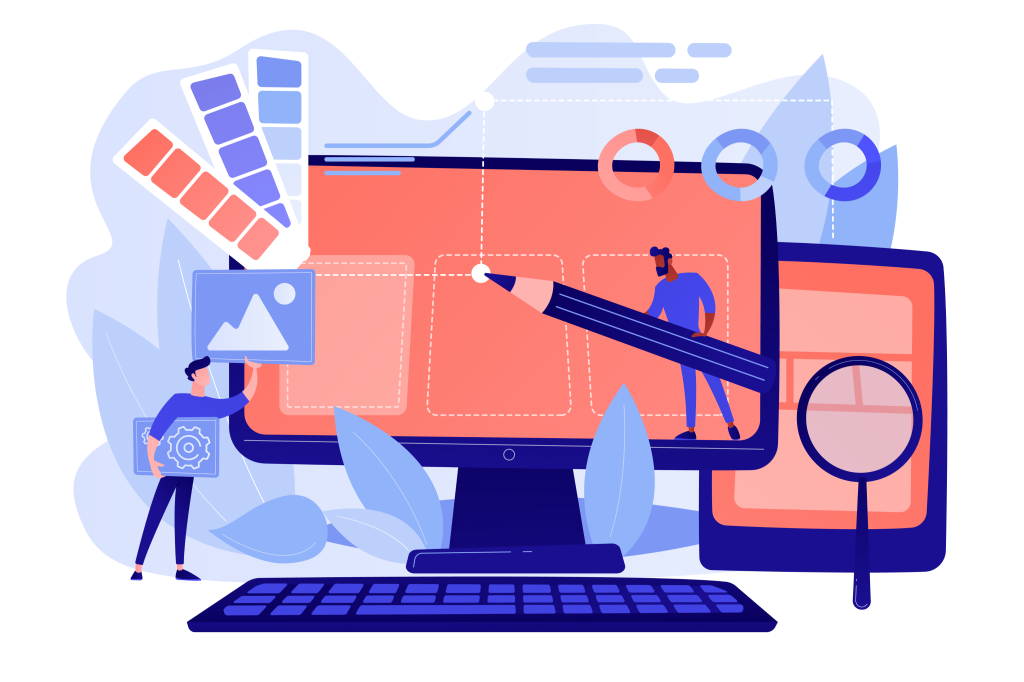 Mobile-Friendly Core
Mobile devices rule the world because today, more than 70% of online purchases are made through mobile devices. And if your online store looks and works unsatisfactorily on smartphone screens, you risk missing out on a huge chunk of profits. Today it's easy to understand which platform is better for an e-commerce website. Just pay attention if it has mobile device support.
Easy to Learn
The sooner you learn to work with the new CMS, the faster you can develop your business. It should be as easy to learn and work with as possible. This applies to the interface design and the general user experience, which is influenced by how the developers have implemented certain features there.
Ease of Implementing Integrations
Various integrations allow you to expand the platform's existing functionality with additional features, be it new payment methods, analytics features, or a blog in an online store. Therefore, you should look for a system that either natively supports a wide range of integrations or supports the implementation of third-party integrations without much effort.
10 Best Platforms for eCommerce Website Development
So, now is the time to discuss the top ten best CMS software for e-commerce. We will briefly discuss each platform and highlight the pros and cons to have a complete picture of the e-commerce market.
#1.
Magento
Magento is the pride of Adobe and is an open-source e-commerce platform that powers a quarter of a million online stores on the Internet. One of the advantages of Magento  is incredible flexibility and customization. If your business requires specific integrations, Magento provides this since everything can be integrated into this platform ranging from custom design to different CRM and ERP. However, Magento requires good technical knowledge or a specialized team to help you with Magento store development.
Platform pros:
Great for mobile devices

Wide SEO options

Limitless modification possibilities

Feature-rich right out of the box

Big community
Platform cons:
Expensive Enterprise version

Requires technical skills

Steep learning curve
#2. Shopify
When choosing the best cms platform for e-commerce, take a closer look at Shopify. This solution is by far one of the most popular e-commerce business platforms. The reason for this popularity is a straightforward integration process, a user-friendly interface, and an affordable price that allows novice entrepreneurs with limited resources to enter the world of e-commerce. It is also rich in functions, but their set depends on the tariff plan that you choose. Together with the tariff plan, you will receive first-class customer support that works 24/7/365.
Platform pros:
Great performance

Ease of implementation and onboarding

WIde variety of themes

Multiple selling channels
Platform cons:
No checkout customization

Costly integrations

Modest SEO options
We also gathered the best alternatives to Shopify in our recent post.
#3. WooCommerce
Even though WooCommerce is only a WordPress plugin, we decided to add it to our list anyway. This is the most popular CMS for e-commerce due to the popularity of WordPress itself. The plugin just opened the opportunity to sell products on the Internet. The plugin has a modest set of functions for e-commerce, but it has a huge store of additional plugins that you can install in your store and thereby expand the possibilities for store management.
Platform pros:
Real-time shipping rates

Great for Search Engine Optimization

WooCommerce stores are mobile-friendly

Open-source core
Platform cons:
Requires a WordPress website

Additional features require plugin installation
#4. BigCommerce
The next one in our top e-commerce platforms in the world is BigCommerce, which is currently the main platform for more than 90 thousand stores. This platform has a wide range of features that allows you to create scalable and flexible online stores. In addition, it works great with SEO and is also equipped with advanced APIs that allow you to integrate other solutions to expand the capabilities of your store.
Platform pros:
Flexibility

Multi-channel selling

Wide payments variety

Outstanding SEO
Platform cons:
Inconsistent loading space 
#5. Prestashop
Prestashop is an e-commerce platform at the core of which is the MySQL data management system. The platform has countless add-ons allowing to expand the functionality and provides good flexibility thanks to the web template system. In addition, the platform boasts a straightforward store launch process that does not require technical knowledge from the entrepreneur, which undoubtedly can be added to the advantages of this platform.
Platform pros:
Great community

Good SEO options

Wide payments variety

Outstanding SEO
Platform cons:
Inconsistent loading space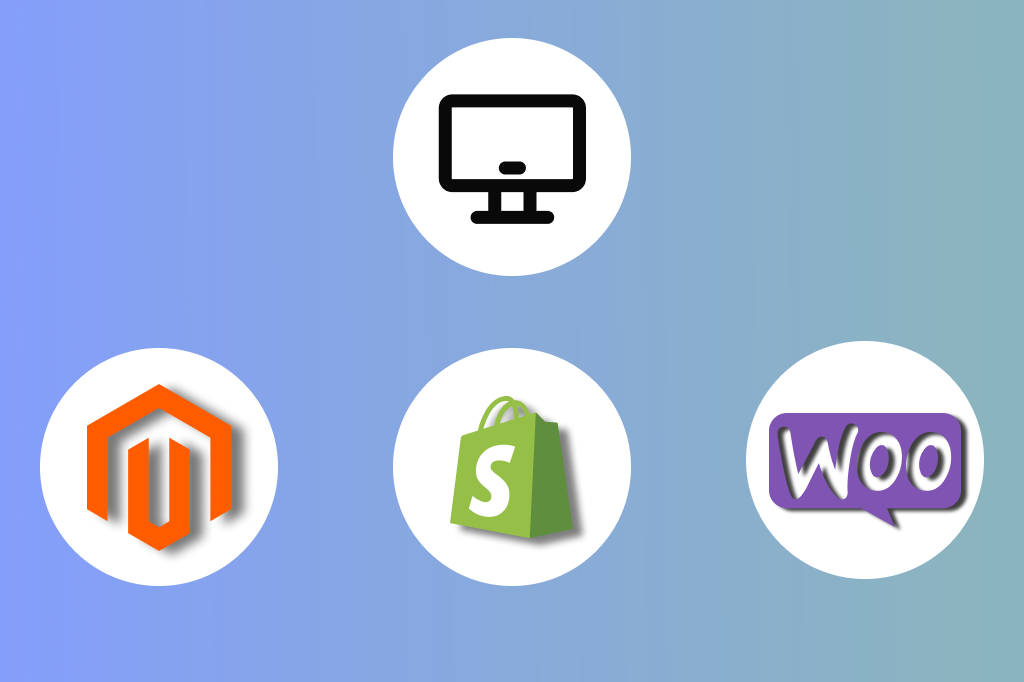 #6. Wix
When deciding which platform is best for creating an e-commerce website, you can also look at Wix. It's ​​an easy-to-learn drag-and-drop platform. You just need to choose from the necessary elements and transfer them to the canvas so you can create a user-friendly website for your business. The platform has a commercial module that allows you to create your simple online store. This option is perfect for beginner entrepreneurs and if your product range is not very wide. However, it's worth keeping in mind that all manipulations with the store are permanent, and you cannot change anything in the future.
Platform pros:
Free themes

Wide-set of apps for additional functionality

Secure checkout
Platform cons:
No advanced automation features

No upselling
#7. Squarespace
Squarespace is one of the most popular CMS in the United States and offers users a wide range of features such as discounts, coupons, easy inventory management, real-time shopping appraisal, quick browsing, abandoned cart recovery, and built-in automatic tax calculation tools. In addition, the platform has a separate tool for analyzing the performance of your online store called Squarespace Analytics.
Platform pros:
Wide payment options

Flexible inventory

management

Secure checkout
Platform cons:
Costly

solution

Not mobile-friendly

Not-so-great in creating big stores
#8. Shift4Shop
This e-commerce platform, which was previously called 3D Cart, is one of the industry veterans since it has been on the market since 1997. This platform is trendy and trusted by giants like The UPS Store, CAA, Hickory farm, and others. The main focus of this platform is on the development of business opportunities for retailers and manufacturers. As a result, it has an excellent set of features that allow you to meet many of the requirements of modern e-commerce.
Platform pros:
The great out-of-the-box feature set

Flexible

management

tools

No transaction fees
Platform cons:
Not-so-great for startups

Outdated

design

templates
#9. Volusion
This platform is famous for being one of the first to provide users with free trials of their packages before purchasing. Among the advantages of this platform are responsive themes, content editor, product category pages, and flexible search tools. In addition, Volusion boasts excellent SEO, which will allow you to reach the top of search queries.
Platform pros:
Multi-channel selling

No transaction fees

Demo version on request
Platform cons:
The overall

design

is a little bit outdated.
#10. Ecwid
Ecwid is a freemium platform and is a great addition if you use WordPress as your site's main platform. It focuses on selling from multiple channels, and this advantage is noted by many entrepreneurs. In addition, this platform, as well as WooCommerce, is compatible with other platforms.
Platform pros:
Distribution policy

Support

of multi-channel selling
Platform cons:
A modest list of benefits in comparison to more popular solutions
Wrapping Up
So, these were our top ten platforms for building your business. As you can see, each platform is somewhat unique and offers its benefits for entrepreneurs. Now there is little to do. You need to choose the best platform for an e-commerce store and create your business. And if you need help setting up your store, Sam eCommerce is ready to provide you first-class custom Magento development services.
Here at Sam eCommerce, we specialize in building first-class e-commerce stores on the Magento platform. We will guide your store from the idea stage to a fully functional product that benefits your business. All you need is a drop ace online, and our managers will contact you to discuss your idea in more detail.