The eCommerce industry is full of different platforms that help entrepreneurs establish and maintain their businesses. One of the most well-known CMS today is Shopify, as it owns over 23% of the market share. This is not surprising, as this platform has incredible overall simplicity, a wide selection of different themes, and unrivaled 24/7 support. However, that doesn't mean Shopify doesn't have good alternatives. The market is full of various competitors who can also offer many benefits and useful features. In this article, we'll go over eCommerce platforms like Shopify that you can choose between if you are going to establish your eCommerce business. We will tell you about the platforms themselves, their strengths and weaknesses, pricing policy. So that you are armed with the most critical information.
Shopify Pros and Cons: Reasons to Look For Shopify Alternatives
Shopify is an outstanding tool for business that attracts thousands of entrepreneurs with such strengths as:
Ease of use.

This platform is straightforward to learn, thanks to its intuitive interface and excellent user

support

.

Numerous design themes.

Make your store unique thanks to the impressive number of themes for various industries.

Own application store.

It has thousands of applications to help businesses automate different aspects of the pipeline.
However, nothing in this world is perfect, and Shopify has some issues that can lead entrepreneurs to look for alternatives. For example, here's a basic list of Shopify's inconveniences that we think might make you choose other eCommerce platforms like Shopify for your business:
Transaction fees.

The Shopify platform has its

payment

system, but if you need to expand the range of

payment

methods to expand your

business

and improve the

customer

experience, be prepared for a 2% commission for each

payment

through a third-party system.

Quite a complex markup language.

Apart from its

payment

system, the platform also boasts its design template markup language – Liquid. However, the fact is that this language is not the easiest one, and it can take a lot of time to learn its syntax.

Additional functionality for an additional fee.

If the standard functionality is not enough for you and you would like to add to your arsenal, such as gift certificates, get ready to pay. All additional functionality will increase your monthly check for CMS costs at times.

Limited SEO.

Every

business

needs a personalized

SEO

approach, and unfortunately, Shopify can't grant this. Rigid URL structures, inability to customize the order page structure, and other issues severely limit your specialists in influencing your store's rankings.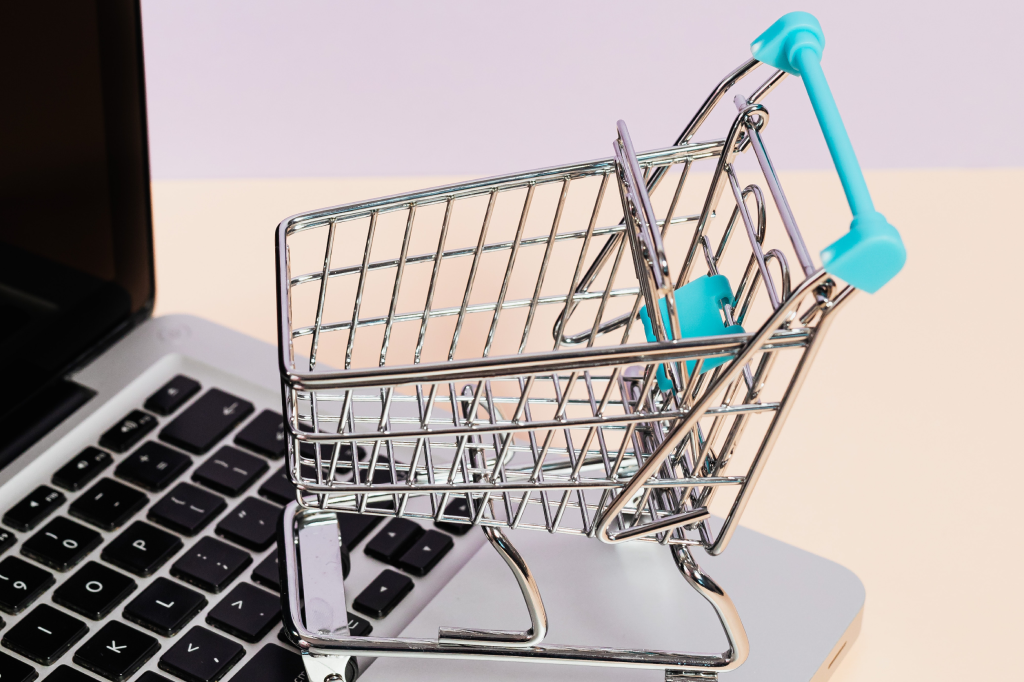 List of eCommerce Platforms Like Shopify
So, we found out what problems the Shopify platform has. It's time to move on to the main part of our article, namely, our list of eCommerce CMS tools that might come in handy to replace Shopify.
Note: Keep in mind that the order in which we list platforms does not mean that one platform is better than the other. In our humble opinion, we've just rounded up the top Shopify competitors, so you know what to choose from and how each platform stands out.
Shopify Alternative: WooCommerce
Our top eCommerce platforms solutions like Shopify are opened by the rather well-known eCommerce platform WooCommerce, which has gained unprecedented popularity. This tool is the choice of many for several reasons.
It is an open-source platform. This approach opens up great scope for modifying your site and adjusting the store to the constantly changing market situation.

WooCommerce is a WordPress plugin. The popularity of this plugin can be explained by the fact that WordPress is a widespread solution for creating websites that, at the time of 2021, powers

39.6%

of the internet.
Users just need to install this plugin on their WordPress website, and they will already have the basic functionality to start developing their eCommerce business. Furthermore, WooCommerce is easy to learn and SEO friendly, thanks to its link to WordPress. In addition, it is worth noting that WooCommerce is free, which opens the door to the eCommerce industry for aspiring entrepreneurs. In addition, it offers many plugins for modifying your store. Still, one of the main disadvantages of the platform follows from this advantage: to squeeze the maximum functionality out of WooCommerce, you will need a lot of plugins. In addition, the more plugins you want to install, the more noticeable the performance degradation will be.
In general, WooCommerce is suitable for start-up businesses with a small assortment of products, but if you are going to create a huge marketplace, you should choose another platform.
Pros
Free platform

Ease of use

Huge selection of plugins for customization
Cons
In most cases, plugins are paid

Worsening performance with the number of plugins

The basic functionality could be broader (can be expanded through plugins)
Shopify Alternative: Magento
Magento – a giant of eCommerce and one of the Adobe corporation prides which actively developing and promoting it since 2018. This platform is ideal for large-scale businesses with a wide range of products that want maximum control over all processes. Magento is a highly flexible platform. Thanks to its open-source code and technical knowledge (or a team of experienced specialists), you can easily customize each button to suit the needs of your store. A wide range of themes, full product catalog management, and scalability – this is what makes this platform an excellent choice for business and one of the best online stores CMS like Shopify.
However, Magento also has a few minor drawbacks, which we must mention. The wide functionality contributes to the steep learning curve, and this is the main difference between WooCommerce and Magento, which we talked about earlier. Also, in comparison with this platform, Magento is more expensive since the monthly payment is formed from the annual online revenue. The price can start from $2000 a month.
In addition, if you need the comparison between Shopify and Magento, it is worth saying that setting up a store requires some effort. You will need a separate development team. It will create a website on Magento from scratch and launches it into operation.
So, to summarize:
Pros
Incredible flexibility

Wide functionality out of the box

Full control over all aspects of the

business
Cons
Expensive for small businesses

Requires technical knowledge for management

A

business

setup requires a technical team
Shopify Alternative: BigCommerce
If you want a good CMS for your store but don't have the budget for those setup teams, BigCommerce might be for you. This platform is the best enterprise eCommerce platform like Shopify that offers an easy-to-learn drag and drop store creation system that will help you market faster with your solution. In addition, the platform has a wide range of built-in features that compares favorably with Shopify. Finally, if you're looking for multichannel selling, BigCommerce will also delight you with access to sales through Amazon, Pinterest, eBay, and more.
However, if you want to save big, BigCommerce is not your choice, as the same themes for customizing an external store are mostly paid In addition, the platform itself is also paid for. Prices start at $29.95 going up to $299.95 per month (depending on the feature plan).
Pros
A wide range of

payment

gateways (or to be more precise – 55)

Multi-channel selling

Simple drag and drop

website

creation system.
Cons
Paid platform with confusing plans system

Few free themes

There are performance issues under high loads
Shopify Alternative: 3DCart
The next on our list is 3DCart – an inquisitive system that can replace Shopify in its pricing policy. The cheapest 3DCart plan starts at $29, and the cheapest package has features like a built-in blog, real-time shipping, unlimited products, a wide range of SEO options, and other useful features out of the box.
In addition, you will be pleasantly surprised when the company offers you a website design adaptation to your requirements, as well as SSL certificates at reasonable prices.
However, users have noted inconsistent user support and the overall low number of reviews, which makes it difficult to pass a verdict on "choose this platform or see other alternatives."
Pros
Over 70

payment

gateways at your disposal

Good performance

Unlimited items in the store
Cons
Not-so-great

customer support

Complex set up process

Few design themes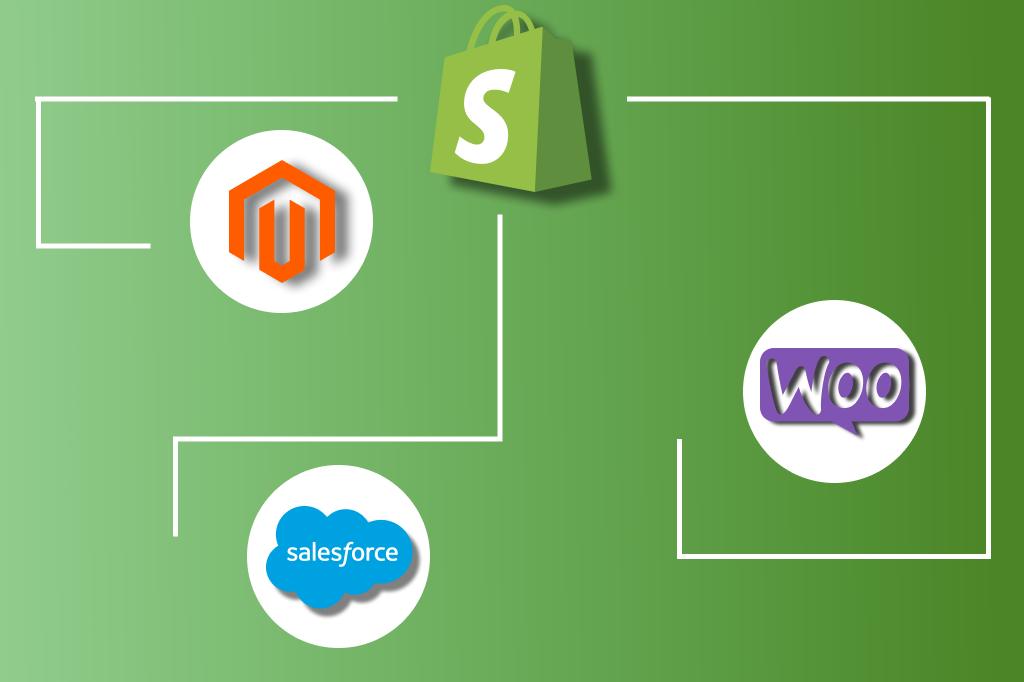 Shopify Alternative: Prestashop
Looking for Shopify alternatives on a budget, the search road might lead you to the open-source alternative to Shopify called Prestashop. This platform is free (however, you still have to pay for hosting, domain, and other costs associated with maintaining the website). Furthermore, it supports many languages ​​and various currencies, which allows your business to enter foreign markets. In addition, the platform is extremely easy to learn and in this aspect is very similar to Shopify.
However, the platform does not boast beautiful design themes, so you will have to put up with the poor design of your store and still have to hire several developers to create your custom designs.
Pros
The platform is free

Support

for 25 foreign languages ​​and several types of currencies

Multiple hosting options
Cons
Few templates and themes

The functionality is not so wide

Management and setup requires technical knowledge
Shopify Alternative: Volusion
Next on our list of platforms similar to Shopify is a Volusion with over 30,000 supported stores and is mainly aimed at small businesses with expansion prospects. In addition, the platform boasts a wide range of different plugins designed to expand and complement the existing functionality. It is also important to note that the platform provides free access to SEO tools and analytics to keep you updated on developing your business.
The pricing policy of this is similar to that of Magento. The price for the CMS varies depending on the gross merchandise value. However, the prices are distributed according to certain packages. It start from $29 per month and end with an individual price (for very large businesses).
The downside is that you still need some technical skills to set up your store.
Pros
SEO

and analytical tools are free for use

Wide range of themes

No transaction fees
Cons
Monthly bandwidth limit (each additional gigabyte is estimated at $7)

An internal search engine is not that good

Requirements for the technical knowledge of the entrepreneur to set up the platform
Shopify Alternative: OpenCart
Another best alternative to Shopify in our list is OpenCart, a fairly flexible platform for creating online stores for small and medium businesses. Using this platform, you can easily create a great-looking store for your business, and at the same time, you will be able to supplement and expand the functionality with the help of various modules and plugins.
Of the minuses, it is worth noting that the platform is not so easy to learn, so you will need some time to adapt and learn how to work with OpenCart.
Pros
Good flexibility allows the use in stores of different sizes

Fast setup process

A wide range of

payment

gateways out of the box
Cons
Difficult to learn

Although there are a lot of plugins, their number could have been more

Comprehensive

support

and documentation
Shopify Alternative: Squarespace
The next best platform for eCommerce website development on our list is Squarespace. This platform is aimed at small stores that are just starting to take their first steps in the commerce industry, and the range of goods in stores is not very large. The platform provides entrepreneurs with functional tools for creating eCommerce websites and supports many design templates.
The most optimal package for starting your business is the Business plan for $18 per month, which contains all the necessary functions to start providing their services to customers. However, no one forbids you to take the $26 and $40 packages that offer additional features like Advanced Shipping, Sell Subscriptions, and others.
Pros
Easy setup process

No technical knowledge required

Simple backend operation
Cons
Poor multi-channel sales opportunities

Mediocre performance

Few addons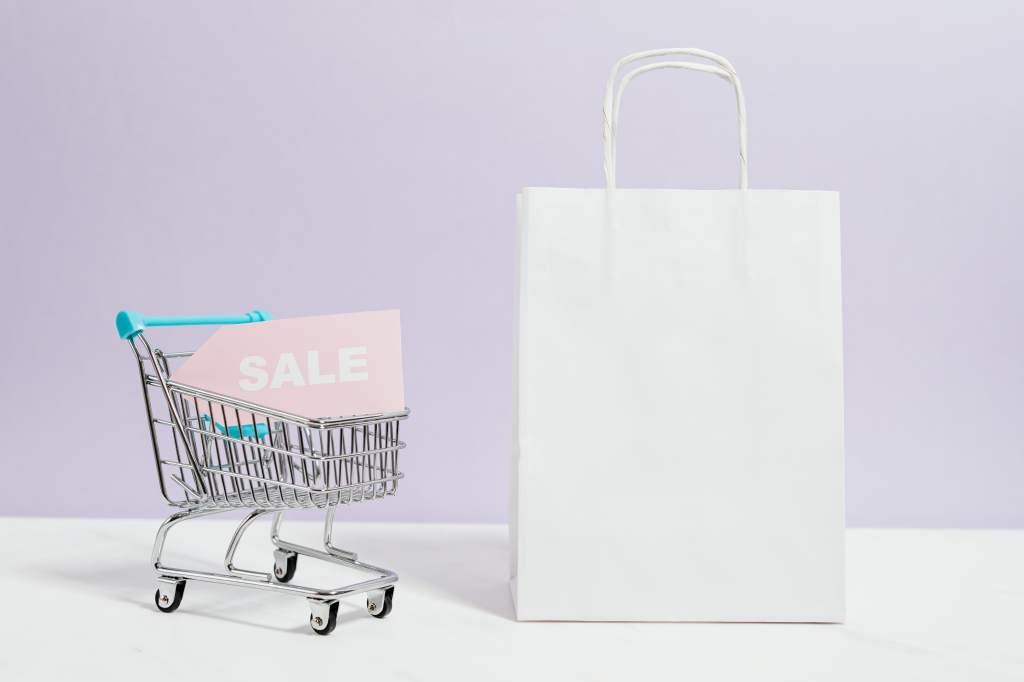 Shopify Alternative: X-Cart
You should also pay attention to the X-Cart website builder like Shopify, which is an excellent solution for newcomers to the industry and at the same time offers an extensive range of options for your store and business. Even if you don't have technical knowledge, you can still easily create your eCommerce store. However, with a technical background or on-staff development team, your opportunities expand significantly.
The platform's policy pricing includes various plans ranging from $29.95 to $299 per month, but users note that for this price it provides meager user support, and often users are left alone with the problems of their stores.
Pros
Wide range of settings out of the box

Easy installation

Great performance of virtual servers
Cons
Disappointing

customer support

You will have to work hard to find developers who understand the platform
Shopify Alternative: Square Online Store
The last platform on our top is The Square Online Store and is famous for offering an interesting approach to policy pricing. Users can use the free plan. However, the platform will charge 2.9% + $0.30 for each transaction. This plan includes a good set of basic features and the ability to have a store with an unlimited number of items.
However, you should be prepared that it only supports the Square payment gateway (other gateways are available with a higher-priced plan). In addition, the platform does not have scalability, and you will not be able to expand its functionality.
Pros
Cons
If your business requires scalability, this tool can't grant it 

Big difference in features between plans

More payment gateways are hidden behind the paywall of more expensive plans
Wrapping Up
So, this was our top list of Shopify alternatives on the market for eCommerce platforms that you should take a closer look. Each platform is unique in its way and offers a different approach to doing business, feature sets, and pricing plans. All you have to do is study all the info above and choose a platform that suits your requirements and create your eCommerce website.
And if you require assistance in building a website on the Magento platform, SaM eCommerce is happy to provide Magento enterprise development services. We will carefully study your requirements and combine them with our many years of experience in website development for you to get a one-of-a-kind website that combines the latest technology and vision of your business.