Clients goal
The client turned to us with a rather global task: transferring the entire store to a completely new eCommerce platform to make the work with the store smoother and get rid of performance drops. However, a simple transfer is not enough for the business. The client also wanted to redesign the website's visual appearance, redo its structure, and make it more intuitive, modern, functional, and reflect the brand vision.
Our approach
The customer's store was running on the already no longer supported Magento 1 platform, which brought not only significant performance problems but also a threat to business security. Together with the client, we decided to transfer the platform to the fresh Magento 2, which has sufficient power and wide functionality to implement all the client's ideas in terms of design, functionality, and great performance. Our designers worked closely with the client to update the design and make it pleasing to the eye and consistent with the client's vision.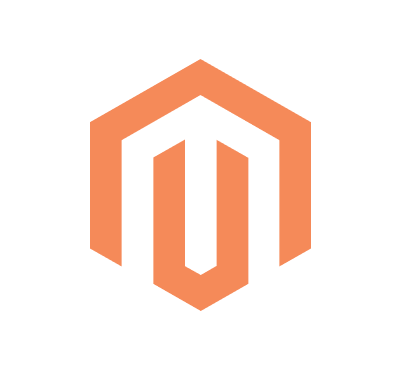 CORE PLATFORM Magento 2
Features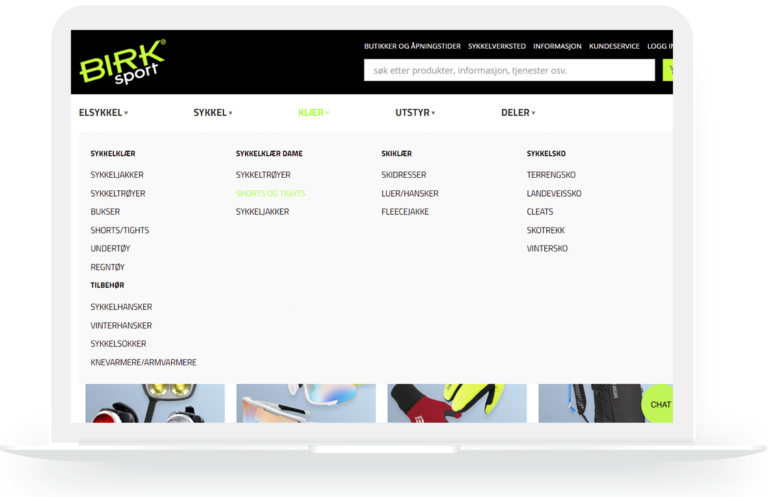 01
Navigation
Since Birk Sport has an extensive range of products, we could not do without reworking the navigation bar. We placed it right after the website header and divided it into 5 categories with drop-down menus, which is extremely important for users since it is easier to find the desired product category.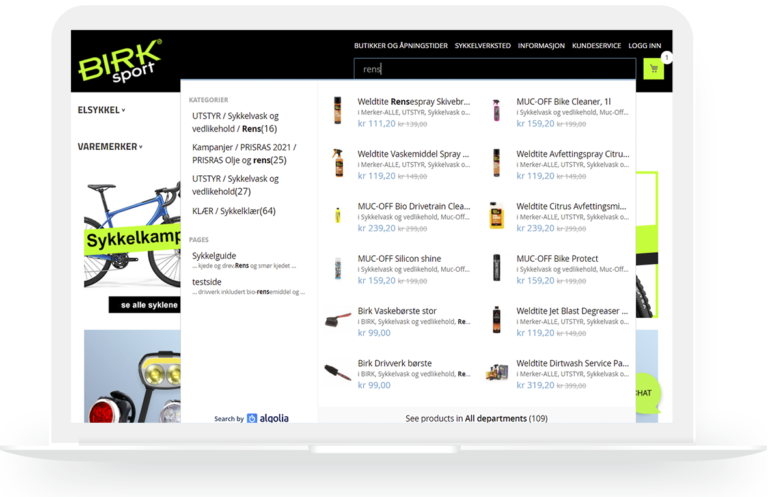 02
Search Bar
The search bar needed a serious expansion of functionality for a more convenient search for specific products. We decided to stick with the standard row layout but provided it with a drop-down menu that offers tips divided by category, specific product, and specific website pages.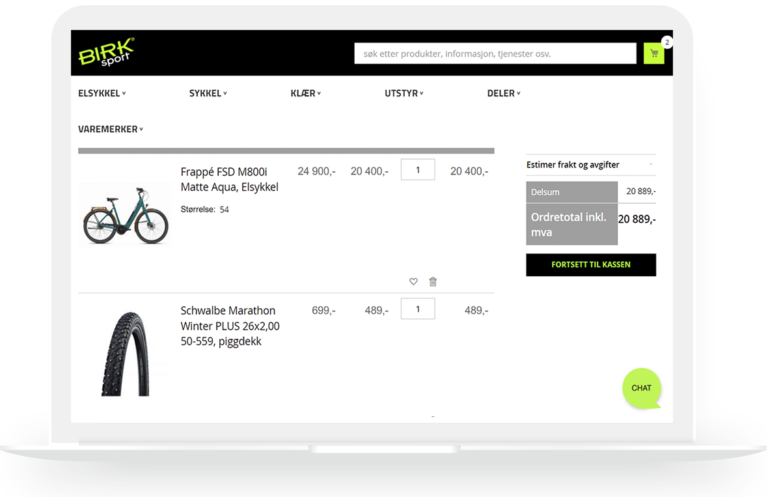 03
Shopping Cart
A shopping cart feature is an important stage before a full-fledged purchase, and it is vital to make its functionality thoughtfully without scaring off the user with difficulties. During development, we made a standard dropdown menu in the website footer that lists all the items in the cart and their prices.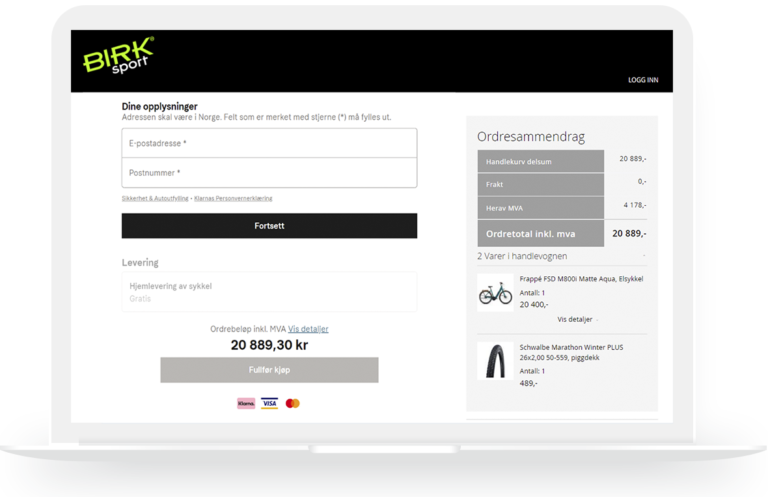 04
Checkout Process
During the development of the checkout process, it is crucial to strike a balance between information content and simplicity. A slightly complicated process will scare away, while too simple design can leave many questions for clients.


How our expertise helped the business
The redesign and migration of the store to Magento 2 brought extremely positive results. Along with increased performance and stability, the client also noted increased sales on previously less popular products. This was achieved thanks to the competent positioning of the navigation bar and the redesigned search bar functionality. In addition, customer metrics recorded a decrease in the time spent on the cart page and a faster transition to the checkout process due to these pages' laconic and clear design.
Development stages
Business discovery, Magento Development, website pages development, web engineering, testing, release
Tech stack
PHP, MySQL, JavaScript, CSS, AJAX
Platform
Magento 2
Development team
1 project manager, 1 DevOps, 1 QA engineer, 2 Magento developers,
Time
3 months